Excellent, Affordable Christian Education
Find Out Why CCA Is Special!
Community Christian Academy is an independent Christian school that exists to provide excellent, affordable Christian education. Seeking to reflect the diversity of the Body of Christ, we serve families from various socio-economic, racial, and denominational backgrounds. The school's goal is to develop critically-thinking students who will engage the culture by living lives that demonstrate scholarship, servant-leadership, and devotion to Christ and to mankind.
Announcements
Purchase CCA Shirts and Hoodies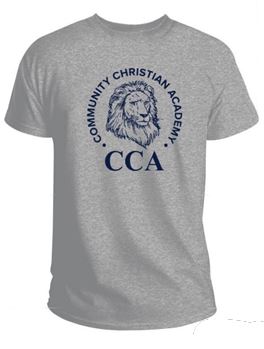 For a limited time, you can order Community Christian Academy t-shirts, polo shirts, and hoodies for pick-up at the school during mid-to-late October.
Youth Sizes — $12
Adult Sizes — $15
Polo Shirts — $17
Hoodie Sweatshirts — $20
Upcoming Dates
Parent/Teacher Conferences, no school for students

Report Cards Go Home
Classroom Location
Classes are held in CrossLife Community Church on Rio Road at: