Leadership
Kimberly G. Moore, Ed.D. — Executive Director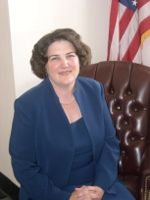 Throughout her career, Kimberly has had a passion for glorifying God through Christian education. Having earned a Master's Degree in Teaching from the University of Virginia, Kimberly taught for ten years before God led her to return to U.Va. to earn a Doctorate of Education in Administration and Supervision. Upon graduation, Kimberly took a position as Principal of Santa Rosa Christian School in California until God called her back home to central Virginia in 2005. For the following six years, she served as Campus Director for National College in Charlottesville until she felt compelled to quit her position to help start a new Christian school that would be devoted to the working families of the greater Charlottesville/Albemarle area. Kimberly married her high-school sweetheart, Jerry, and they have two adult children.
Sherri Allen — Board President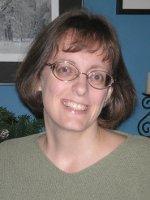 Sherri is a resident of Waynesboro, along with her husband and three children. She holds both Bachelor of Arts and Master of Teaching degrees from the University of Virginia. She taught upper elementary students in Christian schools in Charlottesville for four years before starting her own family. She homeschooled her oldest children through 8th grade and is currently homeschooling the youngest. She has also taught Sunday School and/or Children's Church for most of the last fifteen years.
Thomas Anokye-Gyambrah, D.D. — Board Secretary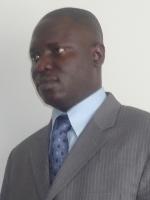 Thomas is a Christian, a preacher, apostle, and educator. He is the founding and lead pastor of King's Dominion Church in Charlottesville, VA. God has given him a divine mandate to call the Church to return to the Bible and to lead people from all nations and languages to serve Jesus Christ (Dan. 7:14; Rev. 14:6-7). Thomas is the founder and president of All Nations for Christ, All Nations Apostolic Seminary, Center for Church Leadership, and Apostolic Accreditation Commission. In addition to all these endeavors, Thomas is an involved school parent who is passionate about Christian education. He has a bachelor's degree in Educational Psychology, a master's in Christian Leadership, and a doctorate in Spiritual Disciplines. He is married to Sister Hannah, and the Lord has blessed them with five children.
Pastor Eileen Lehmann — Board Treasurer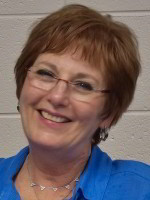 With over twenty-five years of ministry experience, Rev. Eileen Lehmann is a gifted teacher and speaker for women's conferences and retreats and has been featured on radio and television broadcasts. She earned a Masters of Divinity degree through The Kings University in Van Nuys, CA. Eileen has a passion for teaching and advising in the areas of marriage, parenting, education, and relationships. Her desire is to see people walk in the fullness that God intends for our life.
John Ainsworth — Board Member
John was born and raised in Charlottesville and desires to 'seek the good of the city' (Jer. 29:7) through his volunteer work in his church (Blue Ridge Community Church) and here at CCA. John has a Bachelor of Science in Computer Science and has worked as a consultant designing and implementing predictive analytic solutions across multiple industries. He is currently employed by the University of Virginia Health System and is working to improve health care through the use of predictive analytics. He is married to Angela Celeste and has four children.